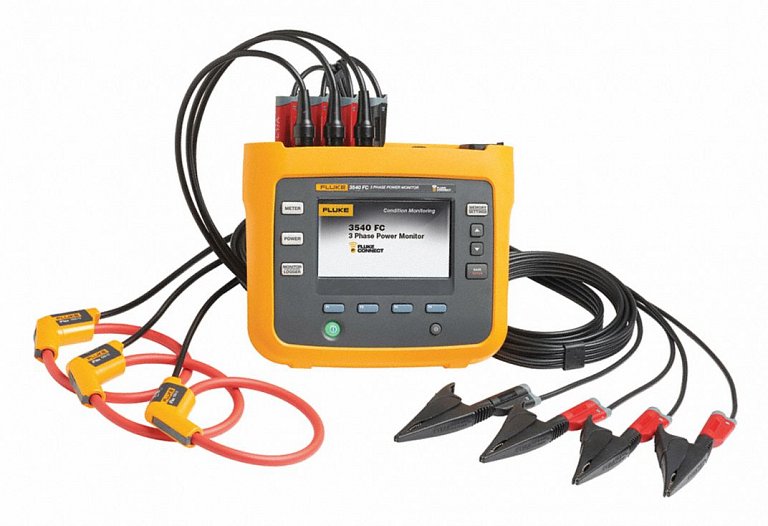 The Fluke 3540 FC monitors equipment for changes in key electrical variables. Current, voltage, frequency, and energy consumption fluctuate when machinery experiences excess load. Screen assets for performance or premature wear using the non-invasive 3540 FC.

Portable device offers scalable, remote power monitoring solution
View power measurements from a safe distance
Wirelessly collect real-time power values
Make data-driven decisions
This page has been initially created using template 1. You can switch back to that template to preview it. If you want to use that page with the other website templates, you need to re-create it for each template separately.